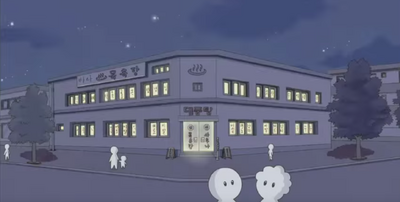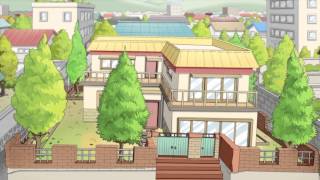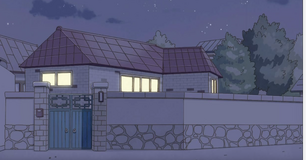 A place where Jadoo and her friends eat at after school or the weekends. Mostly, they go for Tteokbokki (Spicy Rice Cakes) or Gimbap (Sushi Roll, korean style).
Bathhouse
Edit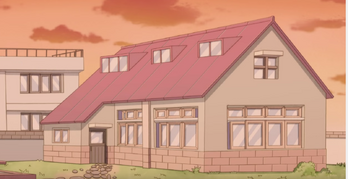 A place where Jadoo always goes to when she needs to take a bath or shower. Normally, she goes with her family.
Seonghun's House
Edit
It is a very big, high quality, spectacular, expensive house in Jadoo's Town. She has been there 2 times. One to hang out with Seonghun and another for a place to stay when a tree branch attacked her house.
Jadoo's House
Edit
Where Jadoo and her family lives all the time. There are 2 bedrooms,one for here parents and another for the kids. There is one room for dining, watching TV and playing, a regular size backyard, and a bathroom, room, where the family's big pots are seen.
Eunhui's House
Edit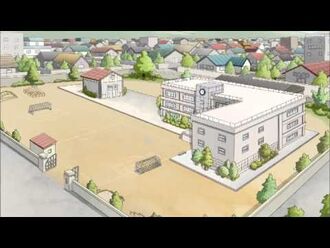 Eunhui's House is a regular sized home. Jadoo has been to her house once, for her party. Eunhui has a big dining room, a beautiful looking bedroom with a pink princess bed and many stuffed animals, her mom's room, her sister's room and bathrooms.
Doldol's House
Edit
Ad blocker interference detected!
Wikia is a free-to-use site that makes money from advertising. We have a modified experience for viewers using ad blockers

Wikia is not accessible if you've made further modifications. Remove the custom ad blocker rule(s) and the page will load as expected.