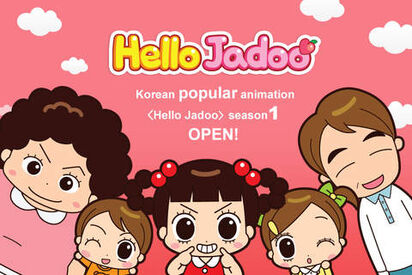 Season 1 (edited)
5. My Daughter is the Best
10. Jadoo visited Grandma's House
17. Every kid go to cram school
24. Who gets Chocolate on Valentine's Day
26. I wish I had an older brother
33. Play Commotion at Christmas
42. Keep the New Year Allowance
45. New Girl In Town
Click on the name of the episode, so you can watch it.
Note: Some of them are in english.
Ad blocker interference detected!
Wikia is a free-to-use site that makes money from advertising. We have a modified experience for viewers using ad blockers

Wikia is not accessible if you've made further modifications. Remove the custom ad blocker rule(s) and the page will load as expected.